Build Your Child's Vocabulary with Synonyms and Antonyms
Vocabulary size is extremely important in developing reading skills.
"Children with larger vocabularies become better readers, writers, thinkers, and overall communicators." – Kimberly Scanlon, M.A., CCC-SLP
An excellent way to grow your child's vocabulary is to introduce categories of synonyms and antonyms.
Synonyms are words that have similar meanings, while antonyms are words that have opposite meanings.
Introducing your child to synonyms and antonyms will help him or her to communicate with more clarity and precision. Knowing exactly what you want to say is very empowering.
In the parent guide portion of Learning to Read is a Ball
a list of synonyms and antonyms are provided so adult readers can strategically replace basic vocabulary. (Amazon affiliate links included for your convenience.)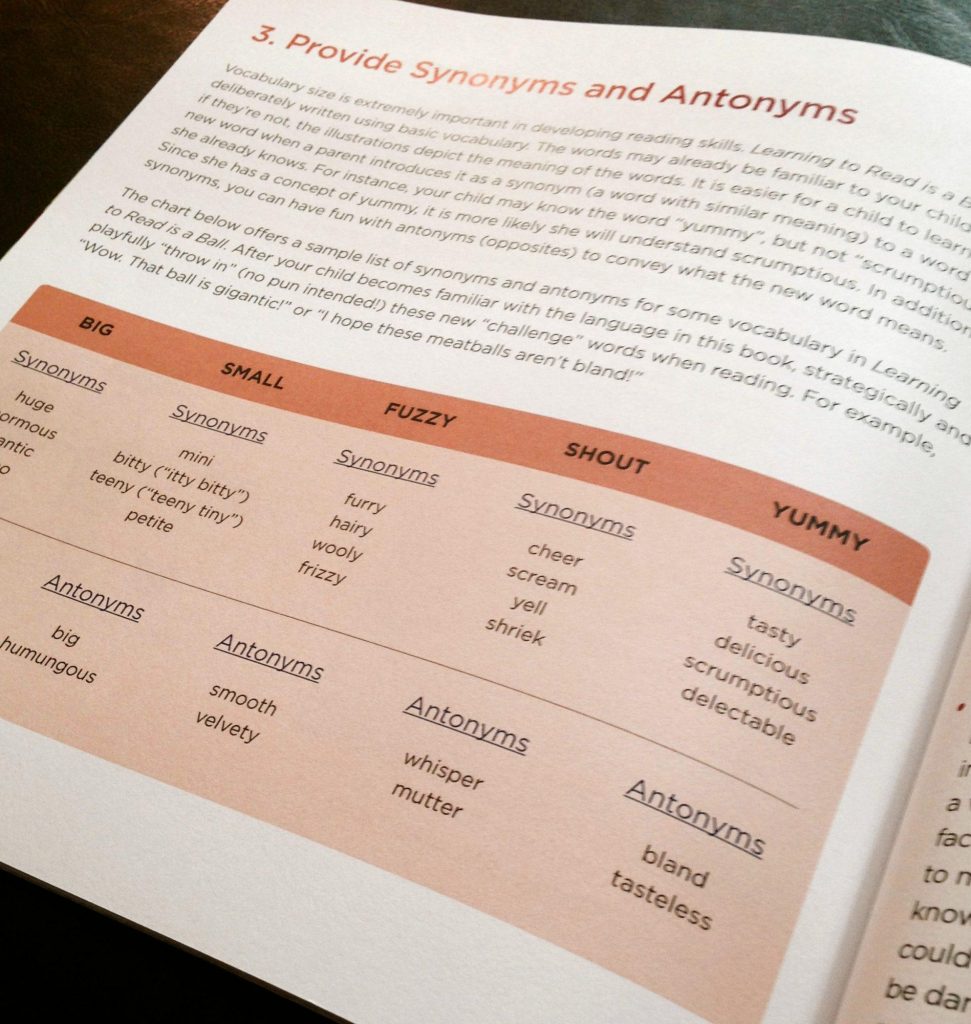 In this video, I demonstrate how to use synonyms and antonyms to build your child's vocabulary while reading the interactive picture book, Learning to Read is a Ball
.
If you found this video helpful, please share with family and friends or click the like or subscribe button.
A little encouragement keeps me going. Thank you!
Yearning for more? Perhaps you'll enjoy these posts & videos:
Vocabulary Development: How to Use a Describer Reading Style
How to Make Connections While Reading with Your Child
Help My Child to Read Series: Going on a Picture Walk
---
My recent posts:
Back to blog