Christmas/Holiday Lights Scavenger Hunt
Tradition! It's part of what makes the holidays so special. For many of us, getting in the spirit entails taking out the lights and displays and festively decorating our homes while playing Christmas carols and sipping eggnog.
Or, it involves, frantically dragging out the decorations and quickly tossing on lights in the bitter cold swearing that next year you'll be more organized like your neighbor, George.
With the addition of our beautiful baby boy (our rainbow, our blessing), the holidays have been more hectic than usual.
To save our sanity (or, some of it) my husband and I decided to decrease the time we spend decorating and shopping and to spend more time making lifelong memories by continuing some of our families' traditions while also creating some of our own.
Since our daughter is VERY into Christmas, one family activity that my husband and I will try to establish as a tradition is riding around town to admire our neighbors' Christmas lights. I always loved doing this as a child.
To spice things up, I created these three scavenger hunt worksheets. Since our daughter is only 5 years old and is just learning to read, I included pictures and words on two of the three hunts. As you'll see, one hunt is labeled "Christmas" and the other is "Holiday". You can choose which one is more appropriate for your family, friends, clients, or the students.  The third hunt is a riddle scavenger hunt designed to get your child to think.
Hope you can enjoy it with your family and friends!
Click the images to download the worksheets.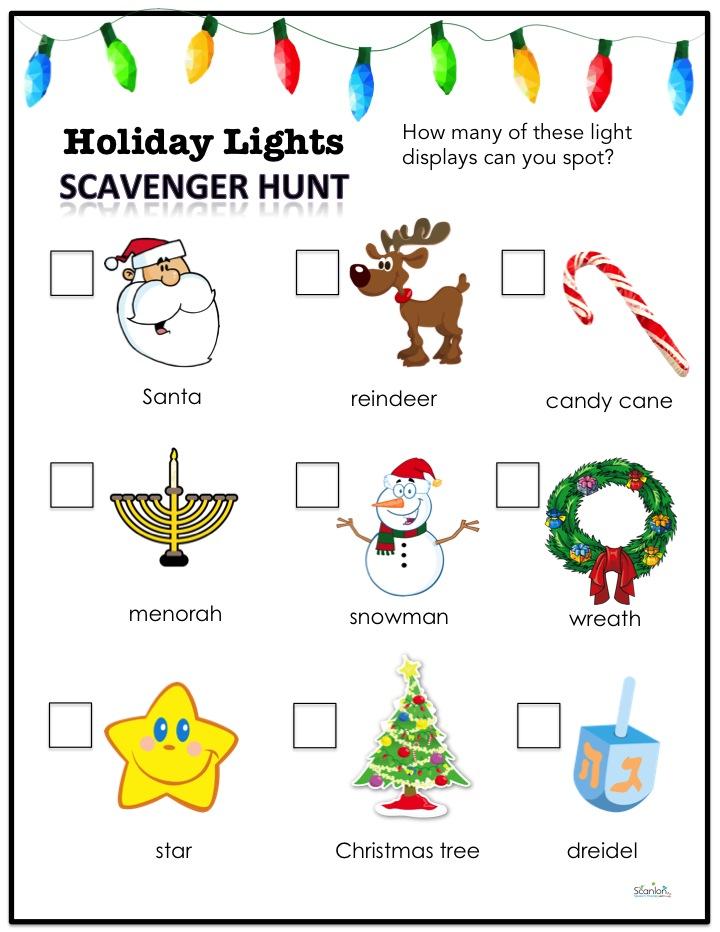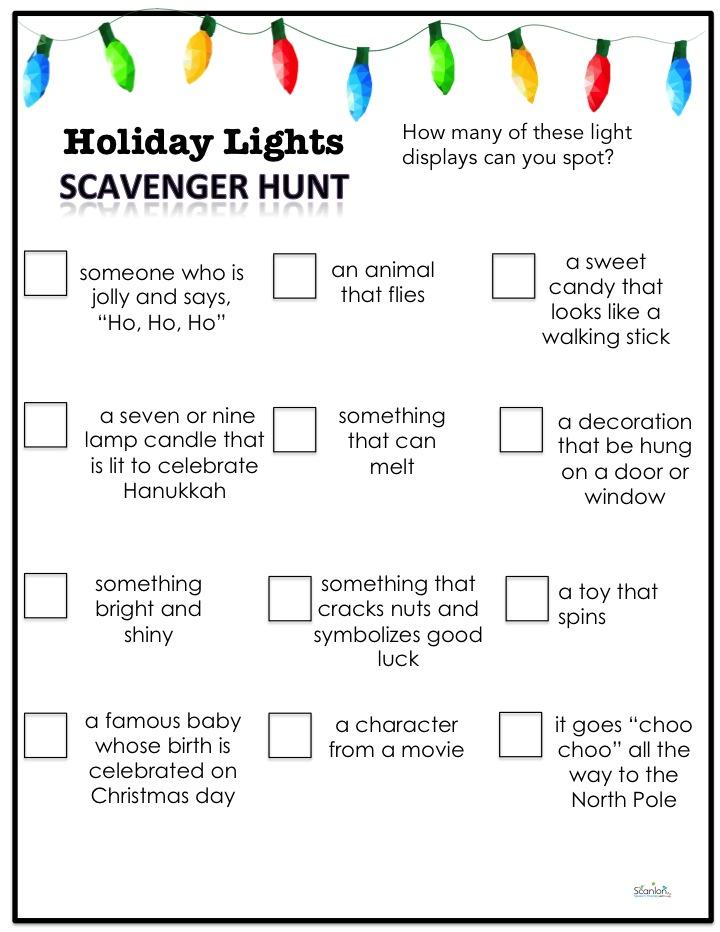 Merry Christmas and Happy Holidays!
"Christmas is doing a little something extra for someone." ― Charles M. Schulz
In need of some more gift ideas for the holidays? Please see these posts:
Even More Holiday Toy and Gift Ideas
Back to blog