Listening Skills: How to Get Your Child's Attention BEFORE Speaking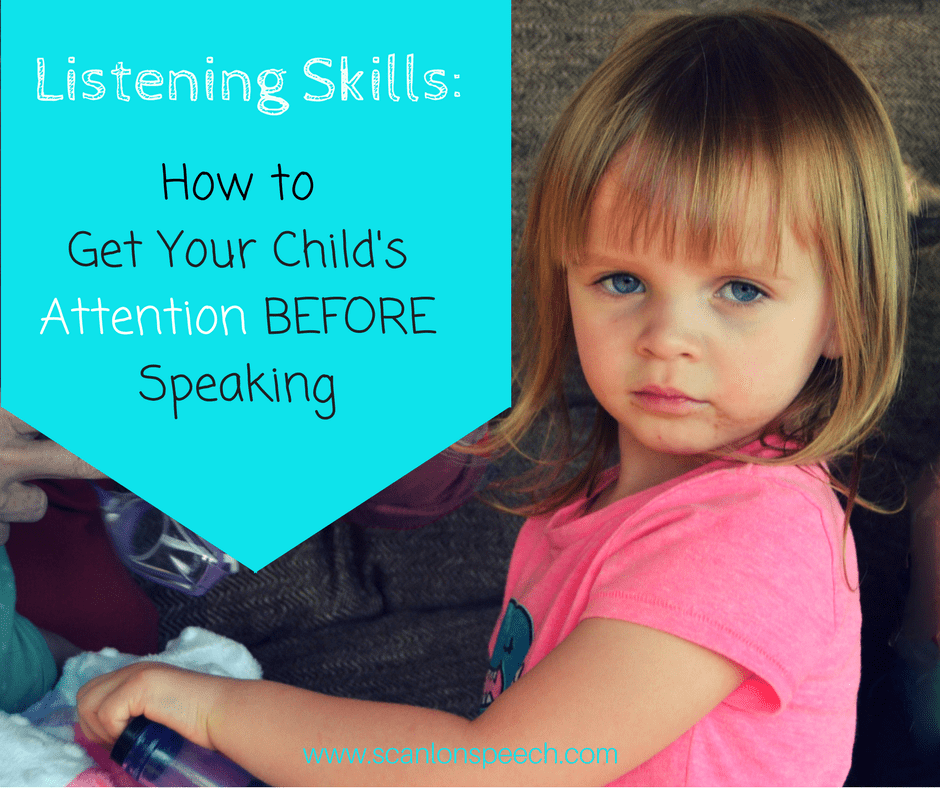 Photo Credit: wildrosetn39
How often do we give a child a direction to follow, a task to complete, or a question to answer only to be met with a "What?" or no response at all?
If you have a child who struggles to understand auditory information or has attention struggles, this may happen often, leading to lots of frustration and communication break down.
Before giving a child a direction to follow, a task to complete, or a question to answer ensure that you have the child's attention.
Here are 4 ways to get your child's attention before speaking:
Make eye contact and encourage face-to-face interaction. If your child is absorbed in an activity or appears to be daydreaming, get close to your child, touch his shoulder, try to make eye contact and ensure that you have his full attention BEFORE speaking.
Decrease or eliminate distractions. This may mean that you have to lower the radio or shut off the television before speaking. Background noise can negatively impact listening.
Say your child's name. Say your child's name before you give a task, a direction, or ask a question. As Dale Carnegie said, ""A person's name is to him or her the sweetest and most important sound in any language."
Use Framing Statements. Framing statements will alert your child that you have to tell or ask them something. You can easily combine framing statements with your child's name.

"Johnny, I have to tell you something."
"Samantha, I have a question."
If you're looking for some super fun activities to promote listening and following directions, you'll love this Listen and Follow the Directions Packet: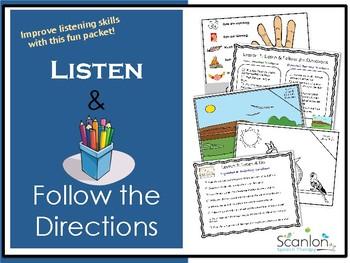 I hope these tips work for you. If you need more assistance or suggestions, you may like these posts:
---
Kimberly Scanlon, M.A. CCC-SLP is a speech language pathologist, an author and a mother. As the owner of Scanlon Speech Therapy, LLC, a unique boutique practice in Bergen County, Kimberly embraces individuality and treats the whole person. Her goal is to spread compassion, hope, and some speech, language and literacy tips one moment, one person at a time. Her first book, My Toddler Talks: Strategies and Activities to Promote Your Child's Language Development and her second book, Learning to Read is a Ball are available for purchase online at Amazon and Barnes and Noble.
Back to blog